Advanced neighbourhood character assessment
Course Description
The Advanced Neighbourhood Character course will provide planners with the confidence to understand the suite of tools available to provide for the protection of neighbourhood character.
The training will introduce planners to advanced design language and be tailored to address the local policy context.
It will also identify appropriate circumstances to apply each of the neighbourhood character tools within the VPPs.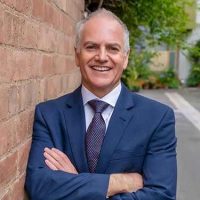 John Glossop
Director, Glossop Town Planning
EVENT DATE
17 JUNE 2020
TIME: 9:30AM TO 1:00PM
VENUE
MADDOCKS LAWYERS
Collins Square, Tower Two, Level 25, 727 Collins Street, Docklands
FOR YOU
MORNING TEA
WILL BE PROVIDED.
Participant numbers are limited to 30 so don't miss out.
To register your place or further information